A man from Lyon invents the Curway, an all-terrain urban snowboard
A sudden urge to practice snowboarding? It could be very complicated with this heat dome, which blocks France under scorching temperatures… That said, snowboarding in the city does not seem impossible and should be able to be done in the near future… Strange? yes maybe but Pierre Marabèse, a man from Lyon will probably change things… He is, in fact, the inventor of the Curway, an electric snowboard that works on any terrain and therefore also in town! Discovery.
Where did this idea come from?
Pierre Marabèse explains that when he was a child, he went to the mountains once a year, with his parents. He then discovers snowboarding, and he loves it, but one week a year is not much for the young man who falls in love with this sliding sport. In 2006, he created the first prototype of an all-terrain board, derived from snowboarding. With his father, an excellent handyman, he made his prototype but the result was quite mediocre: it must be said that his invention was made of recycled materials. But the sensations are there, you just have to improve the machine!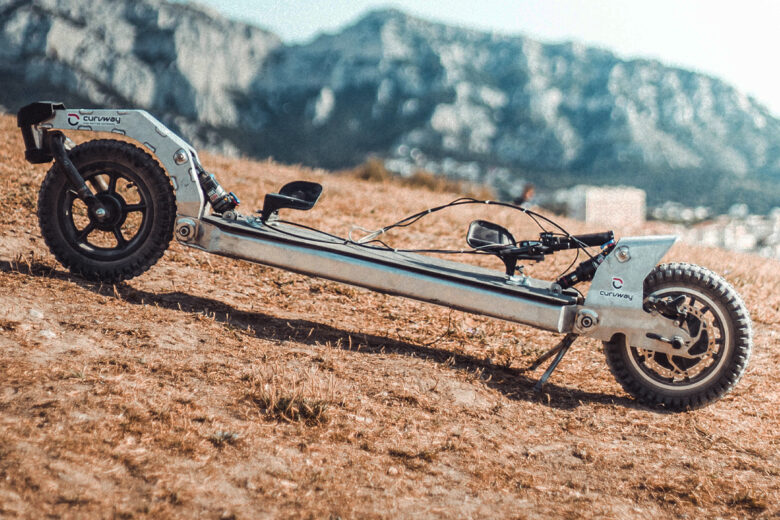 But then what is the Curway?
Technically, the Curway is presented as a board that is 1.60 meters long and weighs 50 kilos. It is fitted with a lithium iron phosphate battery, a new battery with a longer life expectancy and easier recycling. Thanks to this battery, the board can operate independently for 50 kilometers. As required by European regulations, the Curway has a maximum speed of 25 km/h with assistance. The braking of the board is ensured by a hydraulic system similar to that of a bicycle.
Who is the Curway for?
In an interview with Le Tout Lyon magazine, the inventor explains that his board is for everyone, experts and beginners alike. He wishes that "the Curvway is a discipline that everyone can practice. The adaptation time to the board changes depending on whether the person is already snowboarding. Indeed, a beginner will have an adaptation time of about fifteen minutes while a snowboarder will barely take a minute". Upcoming improvements include an elongation of the size of the board of 5 centimeters as well as a system that would keep the board horizontal, even when stationary.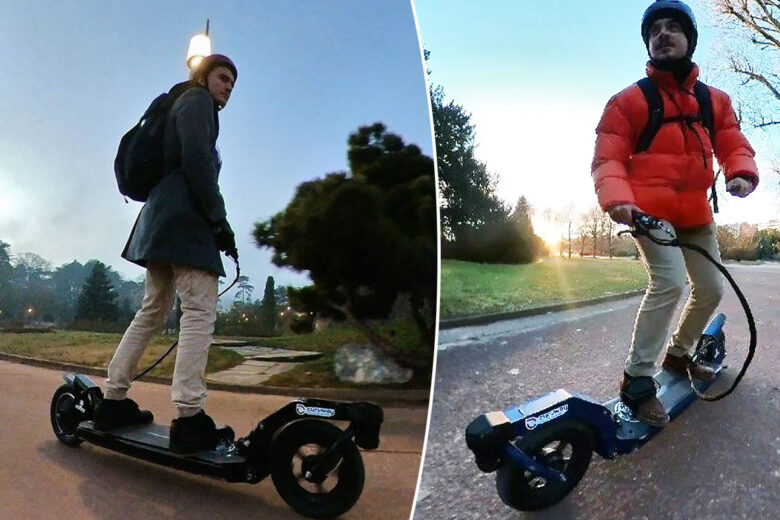 To turn, it's like on a snowboard, you have to lean your body to the left or to the right… Interesting invention, isn't it? Soon in the parks of Lyon perhaps? Being able to practice snowboarding all year round is a great idea, because with global warming, will we still have snow in winter?
Last minute: the Curway is available for pre-order at a price of €4600 on the company's website, and it even seems possible to book a one and a half hour trial to test the machine for €49 in Lyon only … Friends of Lyon, if you didn't know how to spend your weekends, we found the innovation you absolutely must try!