A former Ligue 1 player soon to be reinforcement?
ASSE Mercato: While Loïc Perrin announced that he wanted to recruit a joker, Sainté would have inquired about a former Ligue 1 striker.
ASSE Mercato: Opa Nguette in Sainté's small papers?
Despite the end of the summer transfer window in France, Ligue 1 and Ligue 2 teams can still each recruit a medical joker. AS Saint Etienne is one of the clubs that have already inquired about several tracks, as Loïc Perrin, the sports coordinator of the Greens, announced on Saturday. Indeed, the Loire club is already planning for the winter transfer window, despite the twelve recruits made official this summer by its leaders.
And for good reason, ASSE is struggling at the start of the season. For its return to the antechamber of the elite, the team led by Laurent Batlles has only one victory after six days. Worse, the Greens have still not managed to get out of the red zone, where they have been stuck since the first day following a 3-point penalty imposed by the LFP. Despite a first success acquired with style last Tuesday against Bastia (5-0), ASSE wants to continue to strengthen and would have thought of Opa Nguette according to rumors emerging from the outlines of the club. Free of any contract after leaving FC Metz, the 28-year-old left winger played 147 Ligue 1 games and could bring one more solution to the Saint-Etienne attack.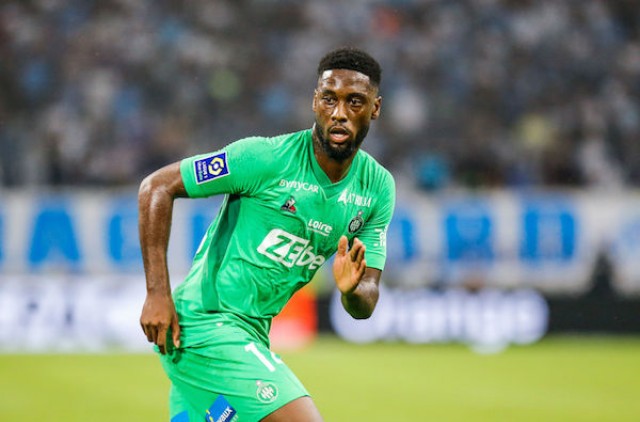 ASSE Mercato: An attack turned upside down by the summer transfer window
Following his descent to Ligue 2, AS Saint Etienne cleaned up to start a new cycle, especially in the attacking sector. Last year's faces have almost all disappeared with the departures of Wahbi Khazri, Arnaud Nordin, Romain Hamouma or even Denis Bouanga. ASSE has made the bet to start from scratch with a new attack, and for the moment one player has particularly distinguished himself: Jean-Philippe Krasso. Back from loan this summer, the native of Stüttgart scored 7 goals in 6 league games, including 4 scored against SC Bastia on the last day.
The Franco-Cameroonian striker is currently the savior of the Greens, who are slowly but surely starting their ascent to the middle of the table. Monday, ASSE (19th) will have to face the red lantern, Pau, in a match which could be considered as the match of fear. Fourth attack in Ligue 2 with 11 goals scored, Sainté will above all have to be more solid defensively because the Forézien club has conceded 13 goals, the penultimate defense of the championship.