Always ready to take up challenges, the Deux-Sévrien, Jérôme Caillé, completed his first major sporting event. He no longer intends to stop.
Two hours and fifty minutes of effort. At 45, Jérôme Caillé has just completed his first Olympic triathlon, in Thouars, in Deux-Sèvres. After a kilometer and a half of swimming, forty cycling and ten running, this poultry farmer from Largeasse won his bet made a few months earlier to his wife and four children.
At Les Caillé, challenges are experienced as a family. "The surpassing of oneself, going to the end of things are essential values. Without objectives, we cannot move forward," says Jérôme. With his wife Chrystèle and his 11-year-old daughter, he swims twice a week. The three big ones, from 14 to 19 years old, devote themselves to mountain biking. "During the weekend, we devote time to six, around the same sport". Running has recently established itself in the siblings. "I've always said that I will do a big event one day. The health crisis decided me. I signed up for my first triathlon… Then I started running".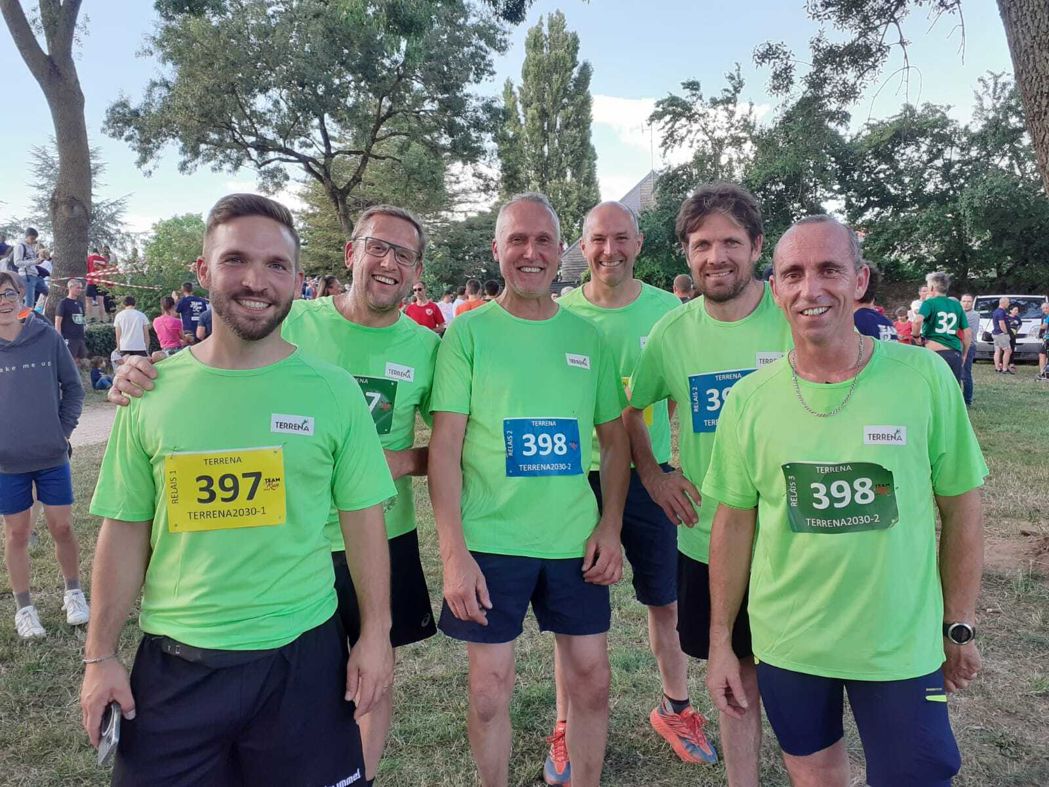 The right balance
Juggling between his activities on the farm, his responsibilities, particularly within the Terrena cooperative, and the management of avian flu in the department, Jérôme had to fight hard to keep his resolutions. But with sport, he also found a balance. "You never waste your time devoting yourself to your passion. I feel more efficient and more serene in my work".
Since his triathlon in May, he has completed several sporting events with his family. On July 1, he also embarked five other administrators from the Terrena Group, including four farmers, for a relay race in Ancenis, in Loire-Atlantique. "At our side, 45 teams made up of employees of the cooperative took the start. It created a great dynamic."
« Sport has entered the mores of farmers »
Jérôme Caillé knows that farmers of previous generations often had to hide from their peers to indulge in a sport. "I felt the shift in the early 2000s. Previously, going on vacation, taking up leisure time was poorly perceived, especially by older people. You could easily be called lazy. Today, the sport has entered the mores of farmers. I repeat it to myself every day, my job is not my whole life".
Next objective: a "professional" competition. At the end of the month, Jérôme Caillé will participate in the competition organized by the European Commission which will designate the best organic farmer in Europe.