A documentary on the "Redeem Team" soon on Netflix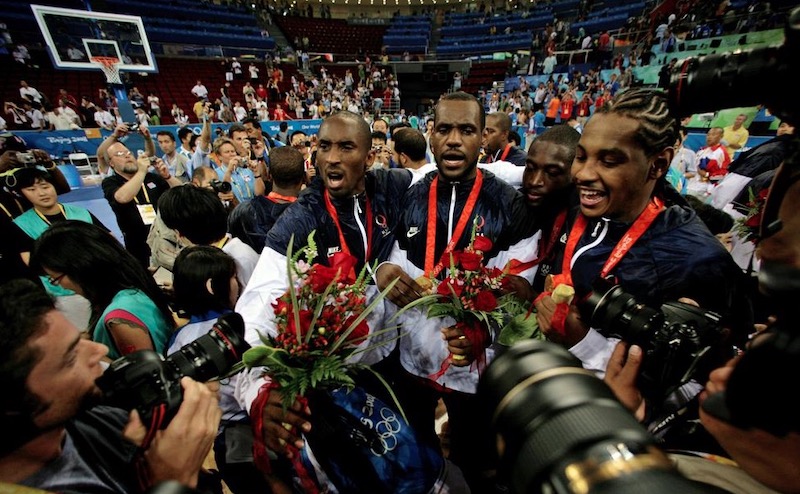 On October 7, part of the basketball world will connect to Netflix. The platform has just announced the release date of a documentary dedicated to the » Redeem Team « . This is the nickname of this American team sent on a mission to Beijing, at the 2008 Olympic Games, to regain Olympic gold after the failure of 2004, combined with those of 2002 and 2006 at the world championships.
LeBron James, Kobe Bryant, Dwyane Wade, Chris Paul, Carmelo Anthony, Jason Kidd, Chris Bosh…

We have prepared a documentary for you on the journey of the Redeem Team, the American basketball team of 2008 which brought everyone back to agreement.

October 7. pic.twitter.com/eBBMItcZ89

— Netflix France (@NetflixFR) August 19, 2022
An extraordinary formation that counted in its ranks Kobe Bryant, LeBron James, carmelo anthony, Chris Paul or Dwyane Wade obviously, best scorer of the competition for the American selection.
» What makes this team special is that, unlike all American basketball teams, these guys had lost not once, not twice, but three times. I wanted to remind people how it was redemption », defends Jon Weinbachthe man also behind "The Last Dance".
His team was able to interview the majority of the protagonists and used archival interviews with Kobe Bryant. » I felt the guys really wanted to talk about it. They've all won things and done amazing things. But I think the enthusiasm, the frankness and the emotion that they brought showed that they wanted to honor the memory of the team. At one point, we had six interviews that ended in tears. »
Jon Weinbach is not the only one to have worked on the project since two of the members of the team are also the producers of the film: LeBron James and Dwyane Wade. It is not a surprise concerning the latter since he had mentioned this project as early as 2020.
» In 2008, I played with my heroes, All-Stars, friends and future teammates. In addition to winning and showing the world that we were still the most dominant, our other big challenge was to change the perception of what everyone thought of the NBA and USA Basketball! I can't wait for everyone to have the opportunity to go behind the scenes and see all the work done by this iconic team: the Redeem Team! "Enthuses the former legend of the Heat.
Note that the International Olympic Committee is also involved in the production. This is the first time that the IOC, which has made archive footage available, has invested in a film intended exclusively for a streaming service.