A defender back in Ligue 1
RC Strasbourg Mercato: Transferred this summer from Mainz, a defender got off to a very bad start and could be tempted to return to Ligue 1 in the future.
RC Strasbourg Mercato: Anthony Caci's adventure starts badly in Mainz
Indisputable holder over the last two seasons spent with RC Strasbourg, the central defender Anthony Caci had decided to leave Alsace in January to join the FSV Mainz in the Bundesliga. The 25-year-old versatile player therefore discovered the German championship at the end of the summer, but not everything went as planned.
First of all, the offseason preparation was more than complicated for the native of Forbach, since it was truncated by an injury. Then, Caci was able to return in time to play the first Bundesliga games with Mainz, but he surely did not expect to play … only 18 short minutes in five league games.
Substitute in the last match played in Mönchengladbach on Sunday, Anthony Caci witnessed his team's victory from the sidelines. For the moment, the former Strasbourg player has only participated in one meeting: it was against Leverkusen more than a week ago (0-3 defeat). A very meager playing time for the one who had disputed 71 games with Racing over the last 2 Ligue 1 exercises, and which could very quickly annoy it if it does not increase in the months to come.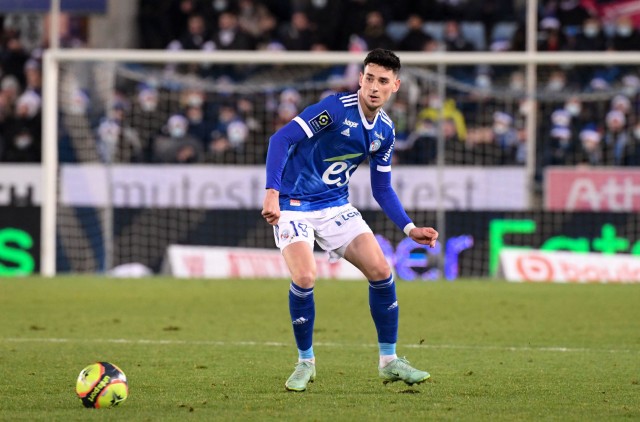 RC Strasbourg Mercato: Anthony Caci soon back at the RCSA?
Could Anthony Caci be annoyed enough to pack up this winter? Not sure, but the question will arise if his situation does not improve. Indeed, the one who can also play left-back is popular in Ligue 1, and has not hidden his love for the RCSA, his former club. Moreover, the player had done everything to extend with the Alsatian club. "It was what I wanted, to extend, to stay and to build again with Racing. And I really did everything to extend. I have been here for 11 years now. Racing is my club… It's the one that gave me my chance, that made me grow as a player but also as a man", was thus entrusted This in an interview for The 10 Sports.
If the door now seems closed for a return to Strasbourg, OM could be Anthony Caci's future club. The Phocaeans closely followed the 25-year-old manager a year ago Foot Mercato, and should be mindful of his situation in the future. Caci could be an option if one or more OM defenders were injured or left during the winter transfer window. However, no discussion has been formalized between the club of Pablo Longoria and the entourage of Anthony Caci. For his part, Mainz coach Bo Svensson recently praised his new signing, assuring that he was imposing himself in training and that he could be a good option for the games to come.