a creation made for elite shooters with gauges galore!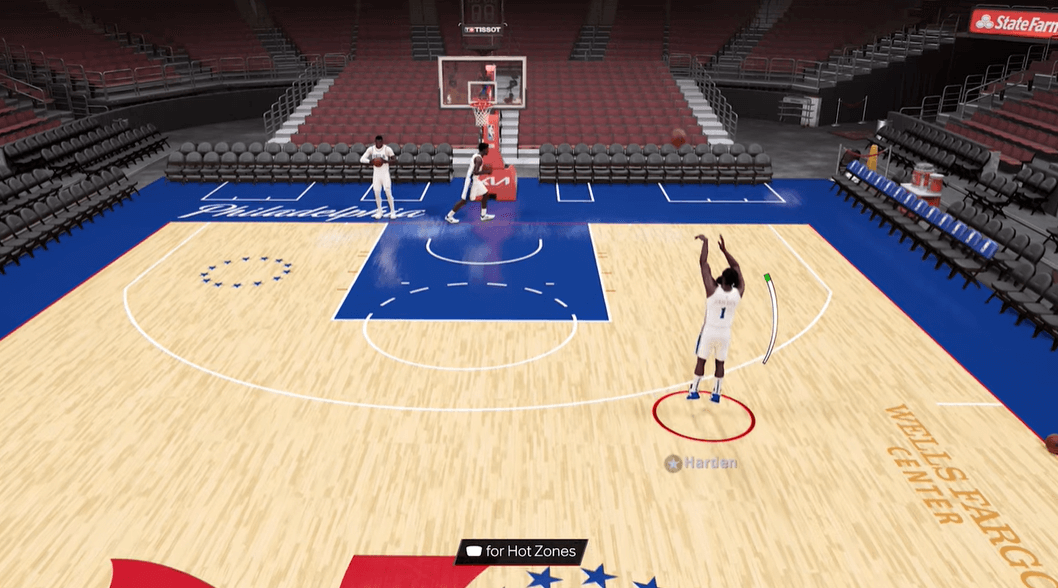 NBA 2K23 – Rather than producing a global article on new features, The Daily Dunk has opted to focus on each news item so that gamers can find their way around better. For this article, we come back to the shoot and its famous gauges.
Some love it, others don't and it's ultimately just a matter of habit. The famous gauges have appeared on NBA 2K for a few years and for the 2023 edition, there is a change to push this functionality to the maximum. The gauge is supposed to help gamers, especially beginners, but it can annoy players, simply because on the screen, it doesn't look very nice (and predictable for playing the next action) or because others prefer catch this timing « alone ». For NBA 2K23, there would be 5 variations of gauges and more surprisingly, during the seasons, the player will be able to unlock no less than 15 additional ones. Note that shooting arcs (flat, bell etc.) will be included and good news, the famous green bar in the event of a perfect shot, will be triggered at the last moment, enough to keep the suspense and avoid cheating counter-attacks. According to the latest information, the developers have doubled the animations. Whether it's speed, fatigue, height of release, contested shots, everything will be more linked than ever. A less robotic version of 2K where each jumpshot will have unique shot stats that help determine its effectiveness.
It is very important to understand that these gauges are not mandatory and that you can choose their intervention in the settings. However, for gamers who need it, it's quite interesting to see this evolution.
Similar items